A grant of $287,000 over two years for Nature Conservancy Australia's plan to bring back Victoria's lost reefs, heads up the latest funding from the Ross Trust.
The Trustees allocated over $1.5 million in grants to 11 organisations in the December meeting.
Other major beneficiaries from the most recent grant round are the Mornington Peninsula Foundation (and schools and students in Western Port) for their Primary to Secondary School Transition program, Launch Housing, for their Education Pathways Program, and the Murdoch Children's Research Institute, for translational research into mental health early intervention in primary school aged children.
The Nature Conservancy Australia plan is part of Australia's largest marine restoration initiative, bringing back 60 shellfish reefs across Australia.
The Ross Trust's funds will go towards reef restoration in Port Phillip Bay off the coast of Dromana.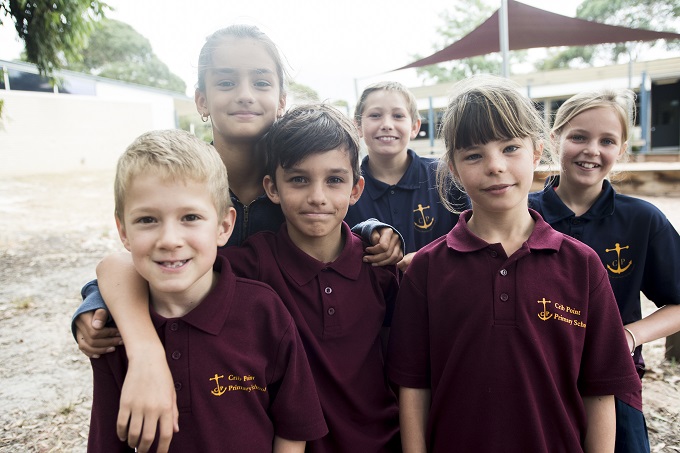 The Primary to Secondary Transition program on the Mornington Peninsula, sees a collaborative approach from the schools across Western Port, aiming to increase school retention and engagement in secondary school with a supported approach to the transition from upper primary to secondary school.
The one-year trial in 2020 will focus on the Year 6 students from Crib Point Primary School, Tyabb Railway Primary and Western Port Secondary College. The funds will allow a program coordinator and an educational assistant in each Year 6 class, to work with students, teachers, parents and external services to support students reach the academic, social and emotional developmental levels required to enable a successful transition to secondary school. There will be a formal evaluation of the trial.
More news on these two programs and more will be shared early in 2020.
The Foundation for Rural and Regional Renewal (FRRR) secured $100,000 over two years to support biodiversity conservation and $150,000 to support education initiatives across regional and rural Victoria. This funding will enable FRRR to provide a range of small grants through their grant programs.
Three Smart Grants were approved:
Bush Heritage Victoria was funded $120,000 for a three-year pilot project – Nardoo Hills Reserve Rehydration.
The Albury Conservation Co Ltd was successful in securing $120,000 over three years for a project called 'Safeguarding endangered species in Wodonga's rapidly expanding urban growth areas'.
Banyule Community Health was allocated $40,000 for a one-year project called 'We Love Stories'.
The Trustees granted $100,000 over two years to the Public Interest Advocacy Centre to continue their work on the Asylum Seeker Health Rights Project. In addition, the productive working relationship with the Australian Environmental Grantmakers Network (AEGN) continues with a $99,000 grant over two years to support their capacity as the peak body for environmental grantmaking.
Work in the new funding priority areas of educational equity and biodiversity conservation are now starting to take clear shape in the first year of a five-year strategy for the Trust.
Exploring approaches to evaluation will be a focus in 2020.
Pictured:
Top - Photo of reef restoration work in Port Phillip Bay thanks to The Nature Conservancy.
Right - Students from Crib Point Primary School, one of the schools participating in the Mornington Peninsula Foundation's Primary to Secondary School Transition program.